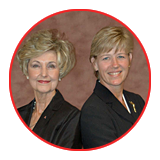 "The service we receive from Dr. Lita Clark and the American Behavioral staff is so valuable to us. Most importantly, Dr. Clark is always there when our employees need her. When no one else is willing to discuss concerns, issues or problems, Dr. Clark is there to fill the void in that employee's life. Confidential and caring, she provides the encouragement our employees need to put their troubles behind them and begin enjoying life again. Whether it's providing training, counseling or advice, American Behavioral always surpasses our expectations with a caring attitude that is often hard to find in today's business world."
HealthSouth Corporation
Cheryl Levy – Senior Vice President of Human Resources
---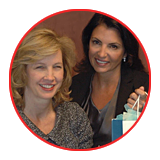 Although Belk is the largest privately owned retailer in the country, our company has a close-knit family feel to it, and the services provided by American Behavioral help us maintain that intentional focus. For instance, when natural disasters strike anywhere across our 16 state footprint, AB provides updates for us to share with associates on how they can cope with the stress of the event and deal with rebuilding in the aftermath. At various locations, AB provides therapists for quarterly seminars about various topics of interest to associates, such as how to achieve a healthy work/life balance or how to deal with difficult personal situations. And our associates enjoy and utilize the benefit of having confidential access to a trained counselor on-site once a month, and appreciate the variety of people-positive services beyond emotional wellness, such as legal and financial. Because Belk cares about our company "family", the services AB provides helps us drive towards a holistic view of health for our associates.
Belk, Inc.
Holly Berry, RN, MBA, COHN-S/CM, Director of Benefits
---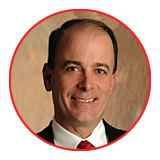 At Children's Hospital we're known for the care and commitment we provide to sick children and their families. But we don't stop there. We care about our employees too. After all, they are our most important asset. That's why we depend on American Behavioral to manage our Employee Assistance Program. Like cancer and other diseases, mental health issues should be treated by a professional. When an employee suffers a loss, experiences marital or family difficulties, suffers from depression or other mental health issues, we rely on services of American Behavioral.
Children's Health System
Douglas B. Dean, CCP, SPHR
---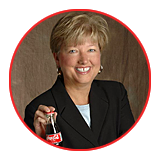 As the third largest Coca-Cola Bottling Company in the nation Coca-Cola Bottling Company United, Inc. has been manufacturing premium beverages since its inception over 100 years ago. Coca-Cola Bottling Company United, Inc. also believes in providing premium benefits for our employees and their families. That is why we have chosen American Behavioral to administer our Employee Assistance Program and Mental Health benefits to our employees in Birmingham, Alabama during the past 15 years. American Behavioral takes the time to care for each one to our employees and their family members, just as Coca-Cola Bottling Company United, Inc. takes the time to care about what goes into each of the products you ENJOY.
Coca-Cola Bottling Company United, Inc.
Debbie Myles – Vice President Human Resources
---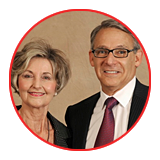 United Cerebral Palsy of Greater Birmingham enjoys a long standing relationship with American Behavioral that has been a valued benefit for our staff and their families. UCP employees appreciate the confidential nature of the treatment they receive from american Behavioral. Dr. Lita Clark and American Behavioral have always recognized the unique challenges our teachers and staff face in our service of children and adults with special needs. When a supervisor identifies an employee with a problem, American Behavioral is our first and best resource.
United Cerebral Palsy of Greater Birmingham
Mark P. Cohen, MD – Director of Medical Services and Special Projects