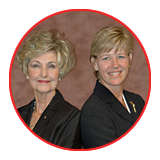 "The service we receive from Dr. Lita Clark and the American Behavioral staff is so valuable to us. Most importantly, Dr. Clark is always there when our employees need her. When no one else is willing to discuss concerns, issues or problems, Dr. Clark is there to fill the void in that employee's life. Confidential and caring, she provides the encouragement our employees need to put their troubles behind them and begin enjoying life again. Whether it's providing training, counseling or advice, American Behavioral always surpasses our expectations with a caring attitude that is often hard to find in today's business world."
HealthSouth Corporation
Cheryl Levy – Senior Vice President of Human Resources
---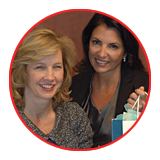 Although Belk is the largest privately owned retailer in the country, our company has a close-knit family feel to it, and the services provided by American Behavioral help us maintain that intentional focus. For instance, when natural disasters strike anywhere across our 16 state footprint, AB provides updates for us to share with associates on how they can cope with the stress of the event and deal with rebuilding in the aftermath. At various locations, AB provides therapists for quarterly seminars about various topics of interest to associates, such as how to achieve a healthy work/life balance or how to deal with difficult personal situations. And our associates enjoy and utilize the benefit of having confidential access to a trained counselor on-site once a month, and appreciate the variety of people-positive services beyond emotional wellness, such as legal and financial. Because Belk cares about our company "family", the services AB provides helps us drive towards a holistic view of health for our associates.
Belk, Inc.
Holly Berry, RN, MBA, COHN-S/CM, Director of Benefits
---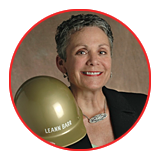 At American Cast Iron Pipe Company, also known as ACIPCO, one of our chief values is to treat people the way we would like to be treated. That is why we appreciate American Behavioral. Their services include confidential, 24-hour assistance to our employees, retirees, and dependents when they need it most. As a Human Resource director, employees sometimes come to me with problems that need special care. I am glad to know that American Behavioral provides solutions. The real proof comes from the positive feedback that I consistently receive from individuals who have used their services. American Behavioral has been a valuable benefit to the members of the ACIPCO family through the years…and for that we are truly grateful. The personal touch of the American Behavioral team has resulted in a successful relationship for the past 15 years. ACIPCO is proud of the rich history evidenced in our employees and their passion for what they do. The health and wellness of our employees will make ACIPCO's future even richer.
ACIPCO
Leann Barr – Director of Human Resources
---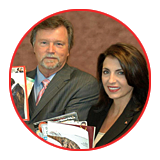 American Behavioral has been serving EBSCO Industries, Inc. and its employees faithfully since 2000. During this time, many employees and their family members have been counseled and helped by the wonderful, professional people associated with this fine organization. American Behavioral employees like Bobbie Harris go that extra mile to ensure our employees get specialized care and treatment during those times when it is needed the most. There has never been a problem too small or too large to handle in the most efficient and effective manner. We are proud to be associated with American Behavioral and look forward to a long and mutually beneficial relationship in the years to come.
EBSCO Industries, Inc.
John C. Thompson – Vice President and Director Human Resource and Training
---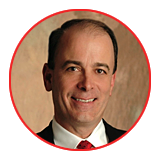 At Children's Hospital we're known for the care and commitment we provide to sick children and their families. But we don't stop there. We care about our employees too. After all, they are our most important asset. That's why we depend on American Behavioral to manage our Employee Assistance Program. Like cancer and other diseases, mental health issues should be treated by a professional. When an employee suffers a loss, experiences marital or family difficulties, suffers from depression or other mental health issues, we rely on services of American Behavioral.
Children's Health System
Douglas B. Dean, CCP, SPHR
---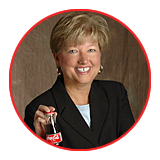 As the third largest Coca-Cola Bottling Company in the nation Coca-Cola Bottling Company United, Inc. has been manufacturing premium beverages since its inception over 100 years ago. Coca-Cola Bottling Company United, Inc. also believes in providing premium benefits for our employees and their families. That is why we have chosen American Behavioral to administer our Employee Assistance Program and Mental Health benefits to our employees in Birmingham, Alabama during the past 15 years. American Behavioral takes the time to care for each one to our employees and their family members, just as Coca-Cola Bottling Company United, Inc. takes the time to care about what goes into each of the products you ENJOY.
Coca-Cola Bottling Company United, Inc.
Debbie Myles – Vice President Human Resources
---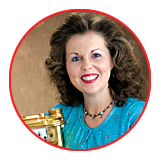 At Energen Corporation, we know the value of customer service. We operate Alagasco, the largest natural gas utility in Alabama and, with 460,000 customers, we know the importance of meeting your customer's needs in a prompt manner. American Behavioral knows this as well. They have been very attentive to Energen's needs beyond the written contract, assisting our employees' needs even before a formal agreement was in place. American Behavioral has provided a very professional, prompt service for our employees. I am especially pleased with the diligence and high standard of credentialing required of prospective counselors, and the speed with which competent resources are identified for our out-of-state employees. You cannot put a price on that type of service.
Energen Corporation
Karen S. Bearden – Manager-HRIS & Compliance
---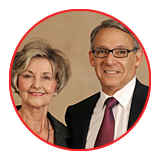 United Cerebral Palsy of Greater Birmingham enjoys a long standing relationship with American Behavioral that has been a valued benefit for our staff and their families. UCP employees appreciate the confidential nature of the treatment they receive from american Behavioral. Dr. Lita Clark and American Behavioral have always recognized the unique challenges our teachers and staff face in our service of children and adults with special needs. When a supervisor identifies an employee with a problem, American Behavioral is our first and best resource.
United Cerebral Palsy of Greater Birmingham
Mark P. Cohen, MD – Director of Medical Services and Special Projects
---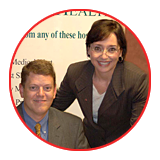 At VIVA Health, we pride ourselves on great customer service. American Behavioral is an extension of that, providing mental health care benefits to the majority of our members. American Behavioral offers a comprehensive network of providers, and our audits and compliance measurement indicators show us what a good job American Behavioral is doing. Their customer service is superb and the quality and detail of their reporting is outstanding. Maureen Gleason and the folks at American Behavioral have been great partners for us.
VIVA Health
Terry Knight – Vice President of Provider Relations and Network Development